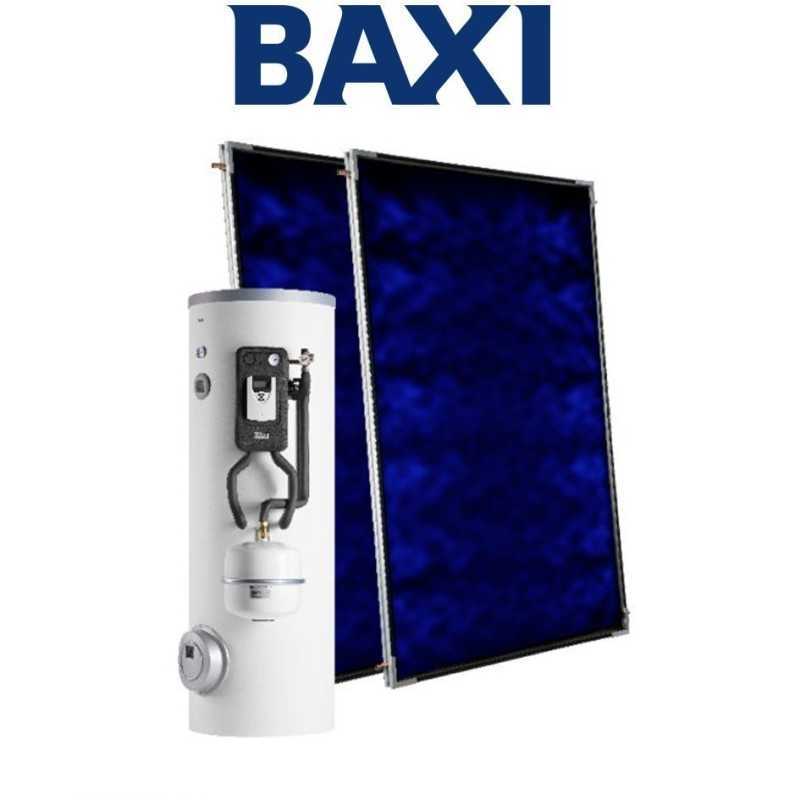  
SOLAR DRAINBACK KIT 300 LITERS - BAXI
Supplied components: • Solar collector • Hydraulic couplings • Supports • Permanent electronic protection • Automatic purge • Accumulator • Hydraulic group with solar adjustment plant • Thermostatic mixing valve
Security policy
(edit with the Customer Reassurance module)
Delivery policy
(edit with the Customer Reassurance module)
Return policy
(edit with the Customer Reassurance module)
Drainback system for domestic installations that prevents overheating of the facility thanks to the self-draining system.
Easy to install,the supplied hydraulic group can be mounted on a wall and in the tank itself. No limitations in the length of the pipes.
It can be easily transformed into a pressurized system and thus eliminate any errors in the installation.
Battery warranty: 5 years. Collector warranty: 8 years. See detailed warranty conditions in the Warranty Bulletins that accompany accumulator and collectors.
Enamelled accumulator tank with protection against magnesium anode corrosion. In installations with its own capture water, with electrical conductivity between 100μS and 2,000 μS, we recommend replacing magnesium anode(s) corrosion protection with Permanent Electronic Protection. For other cases, please consult.
Components supplied:
Solar Collector
Hydraulic computations
Brackets
Accumulator
Thermostatic mixing valve
Hydraulic group with solar regulating plant
No customer reviews for the moment.