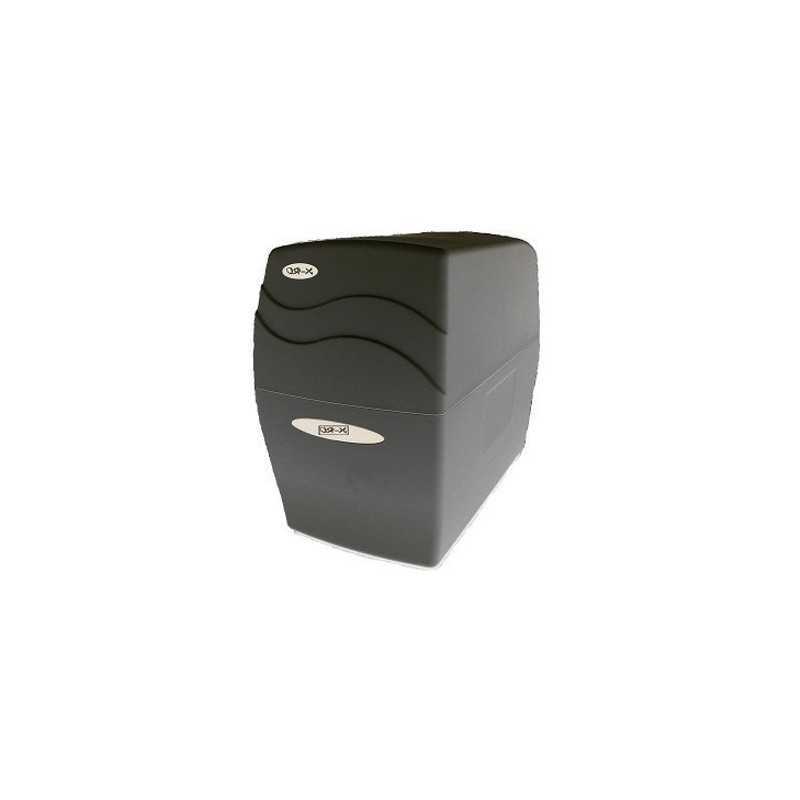  
Compact reverse osmosis 5 steps X-RO
DESCRIPTION
Reverse Osmosis eliminates up to 95% of impurities, solids, bacteria, etc., present in water, which are separated and retained. This method allows to obtain a pure and fresh water, of extraordinary quality, for drinking and cooking. Its filter system and membrane can eliminate levels of metals and salts, such as lead and sodium, as well as nitrates, which are harmful to health. What's more, they hold the dissolved particles in the water and control the chemical causing odors and flavors, such as chlorine.
ADVANTAGES
Compact equipment supplied inside a compact furniture, which allows its installation in a wide variety of places. What's more, due to its practical and modern design, it will always be harmony in any chosen location. The system is protected by a mobile, which does not harm the aesthetics of the place chosen for its installation. Small dimensions and easy installation. It is especially suitable for those people who have kidney stone or who follow a certain diet, to cook and wash fruit, make coffee and infusions, prepare bottles, make ice cubes, aquariums, delicate plants, etc.
FEATURES AND DIMENSIONS (mm)
Reverse osmosis with a 5 micro prefilter, 2 charcoal prefilters, 50 GPD membrane, and post-filter coal. Bayonet prefilters. Hydropneumatic pressure balloon integrated into the mobile. They are provided with pump or without pump. Equipped with a steering wheel tap and installation kit.
No customer reviews for the moment.
1 other product in the same category:
Reference: 1223AQUA
Brand: B-SHOP.PT
Compact reverse osmosis with pump to place under the countertop