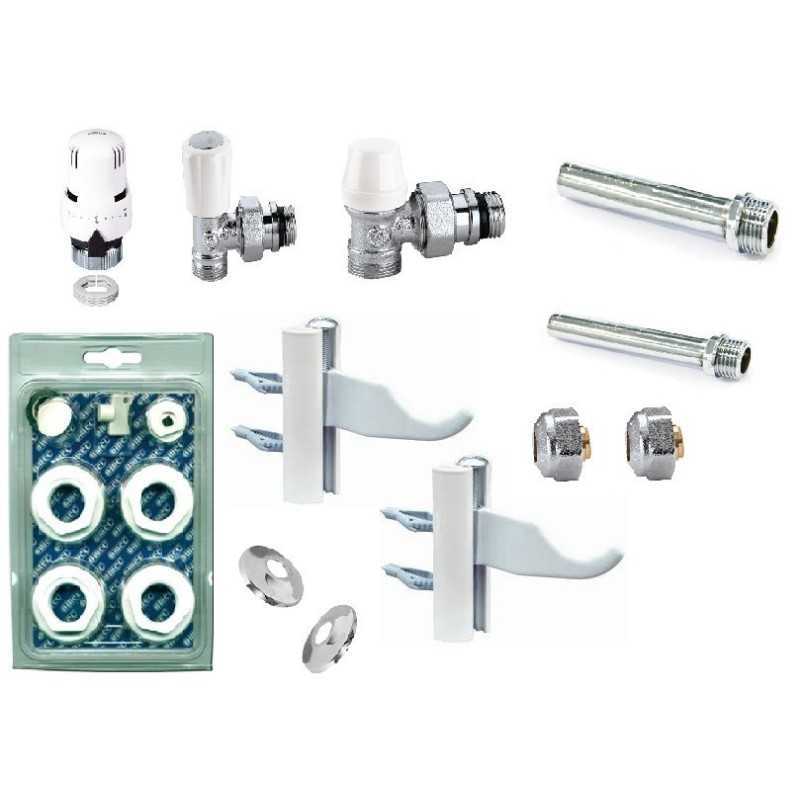  
Accessories kit for Radiator nº2 - CALLEFI
Fitting kit for radiators with thermostatic head, prepared for connection to the pre-installation fitting with 1/2" female thread, consisting of:
Caleffi thermostatic head (ref.200000)
RM white lacquered top kit (ref. 019010)
Caleffi 1/2 "M biconical thermostatic stopcock (ref. 338402)
Caleffi shut-off valve 1/2" M biconical (ref. 342402)
Straight lockshield valve 15 mm (pair) (rep. 447015)
Adjustable white aluminium radiator support bracket (pair) (ref. 019209)
Stainless steel mirror 15mm (pair) (ref. 73ESP)
Chrome plated binder 1/2 "x15mm (pair) (73TU156)
No customer reviews for the moment.
3 other products in the same category:
Reference: KIT3
Brand: B-SHOP.PT
Fitting kit for radiators, prepared for connection to external pre-installation.
Reference: KIT1
Brand: B-SHOP.PT
Fitting kit for radiators prepared for connection to pre-installation with 1/2" female thread
Reference: KIT4
Brand: B-SHOP.PT
Fitting kit for radiators with thermostatic head, prepared for connection to external pre-installation