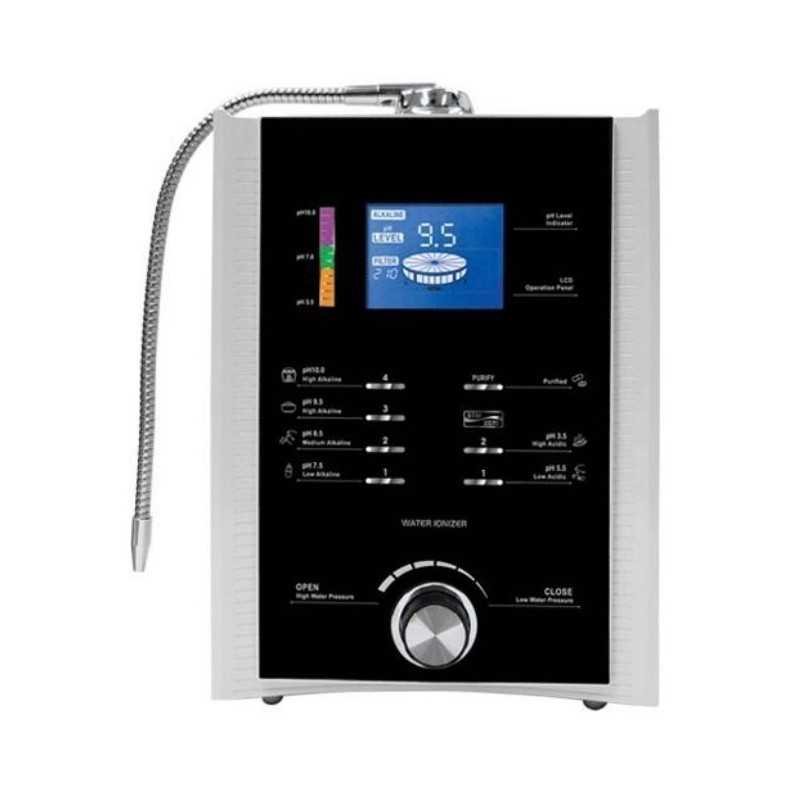  
Ionizer 7 plates
Features:
* Anti Oxidant with capacities greater than -500mV
* Automatic ADJUSTMENT of PH as a function of water inlet
* Indication on the LCD of the life span of the U.F. Filter.
*U.F.com activated charcoal and silver nitrate
* Auto cleaning every 10L for superior performance
* Filter recognition as genuine to applied
* Smart sensor with OverFlow error notification
* Touch screen technology for easy use
* CE certificate, ISO 9001, 14001, TUV, FDA, PSE, etc.
No customer reviews for the moment.
1 other product in the same category: